Glenn Bridges of Mt. Washington, KY, plans to author some articles for future newsletters of the Upper Midwest A-C Club. Glenn has crafted many customized toys along with special equipment manufactured by Allis-Chalmers.
The following article was in the Fall 2014 newsletter.
Enjoy Glenn's talent and experienced skills of buillding toys.
. .


Above is Glenn's toy collection. The display above is 16 feet, 4 inches long. All filled with customized tractors, attachments, and machinery AND the literature which goes with the tractor/equipment.
Glenn Bridges was born in southeast Missouri in 1954 and grew up on a gravel road in the middle of farm country. Over the years his family grew cotton, corn, wheat, soybeans, milo, rice, sunflowers for two (2) years, and purple hull peas. Along with that they also raised a hogs and cattle.

For Glenn, driving the tractor, smelling the scent of fresh worked soil and even getting that little whiff of diesel exhaust was something he just couldn't get enough of. This was indeed good for the ol' cardio-vascular.
As far back as Glenn can remember, he's always been fascinated with farm equipment and was always looking for literature so he could keep up with the latest changes. This passion for farm equipment no doubt led Glenn to the hobby of farm toys. He got his first toy tractor at the ripe old age of 3, a model "A" John Deere. Playing in the dirt with his 10 DEERE pieces was as good as life could get. You could say he was hooked on farm toys then and he enjoys this hobby today more than ever. Glenn has been collecting for 34 years and building for 17 years.

For Glenn nothing is more relaxing and rewarding than this hobby and meeting people and seeing old friends is just an added bonus.


You can email or call him anytime at 502-777-2855
Glenn is back at it again....His information is interesting and the magnificent work his does is remarkable.
Thank you Glenn for your talent!!!!!
What you see below are toys! Glenn has a special talent to make specialized toys look just like "big stuff!"
February - Gleaner - Transverse Concept... Pictures and story below
---
2015 Summer's Article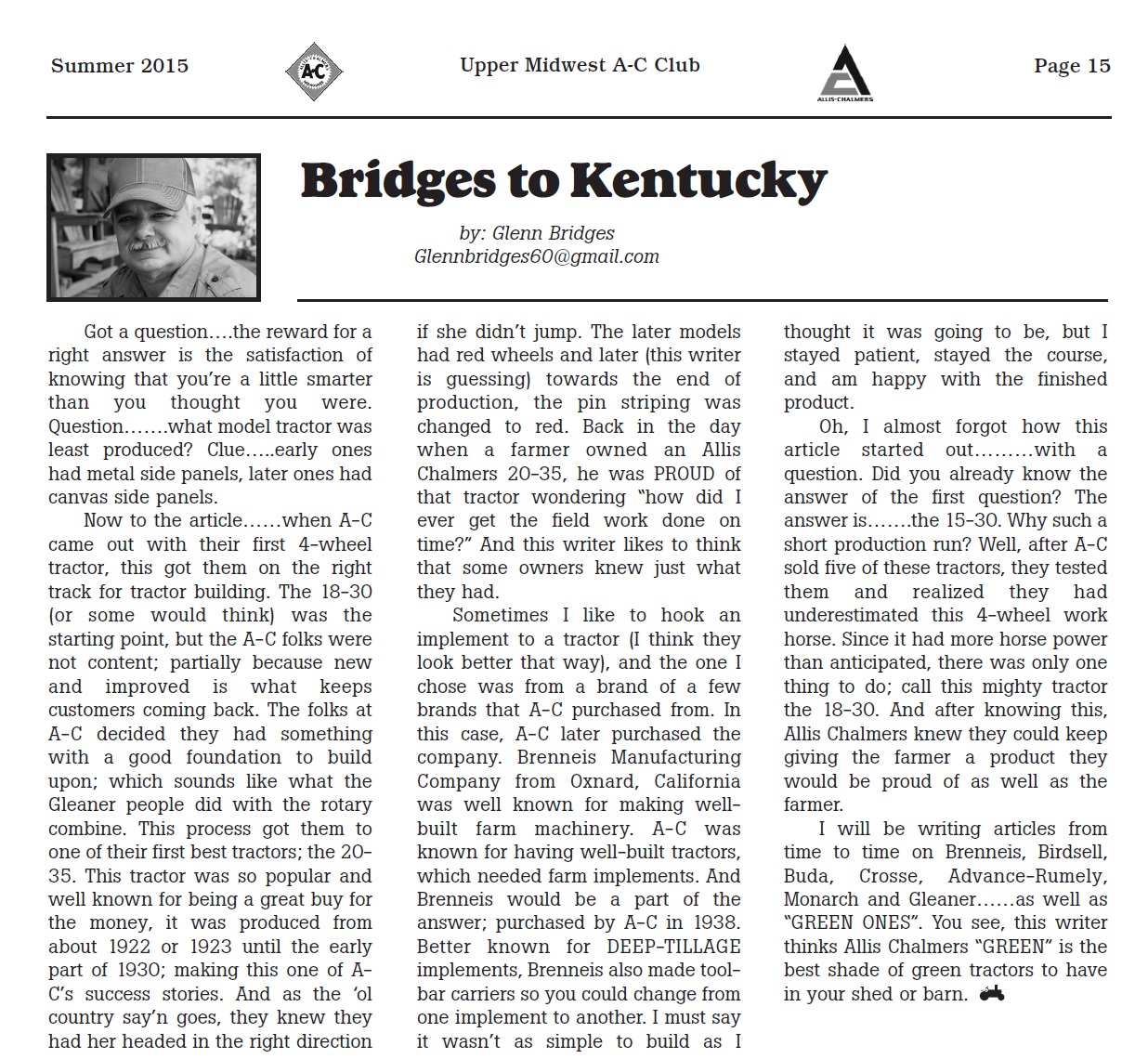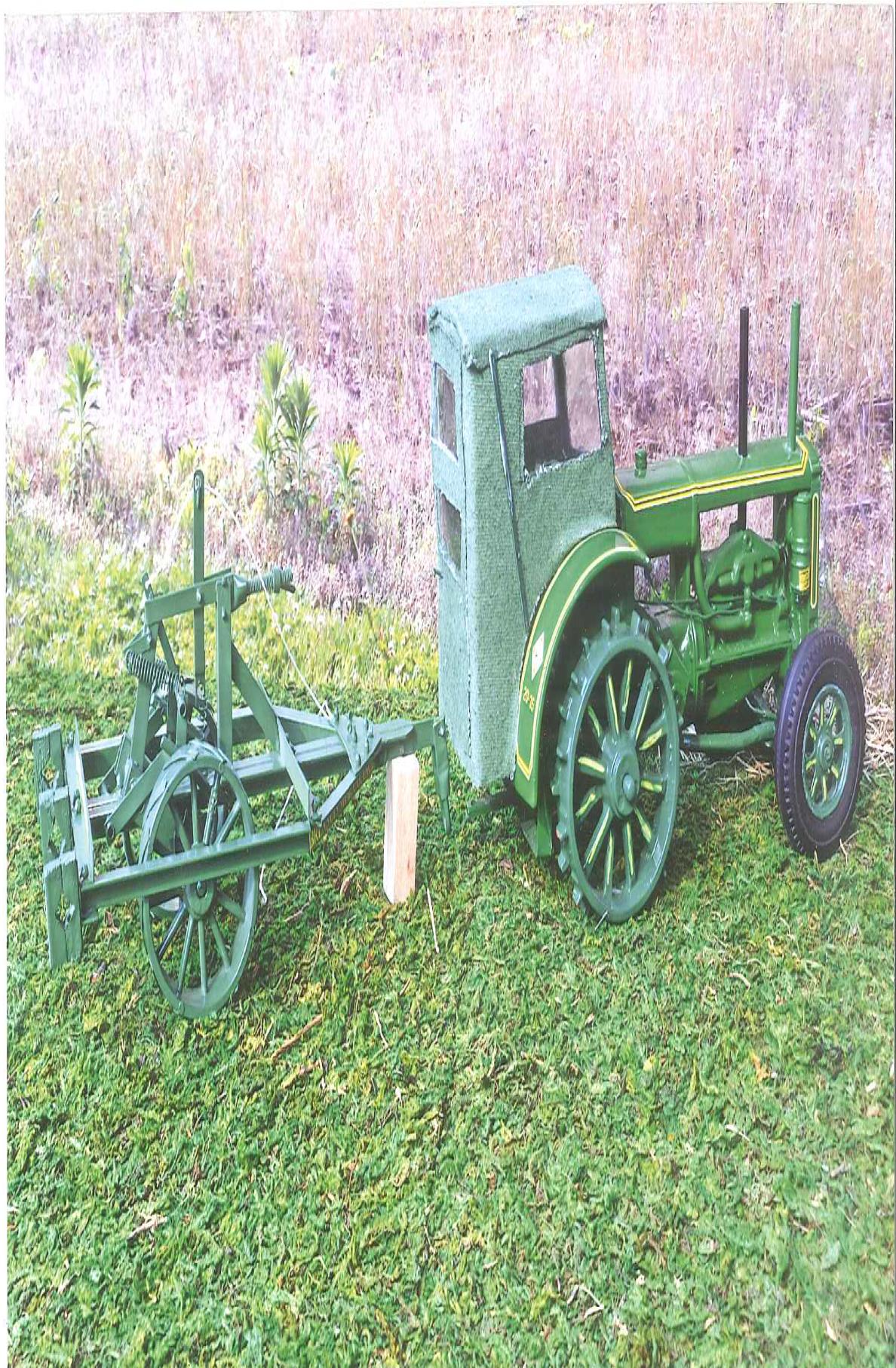 __________________________________________________________________________________________________________
2015 Spring's Article - The Cotton Stripper



The GWO Disk made by Oxnard
This model was made by our author, Glenn Bridges