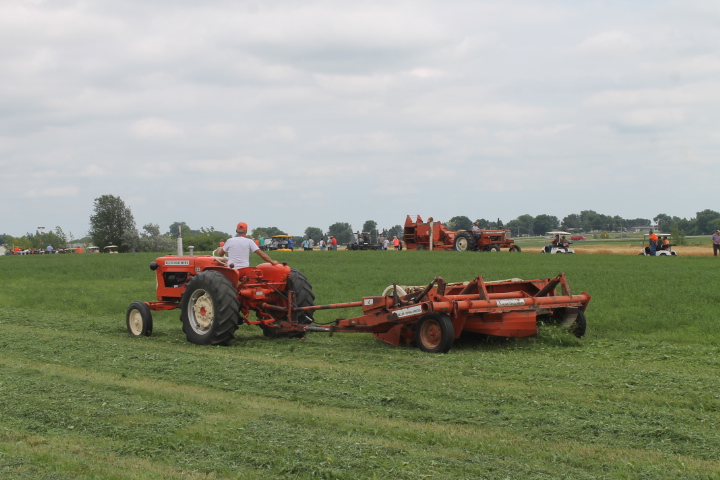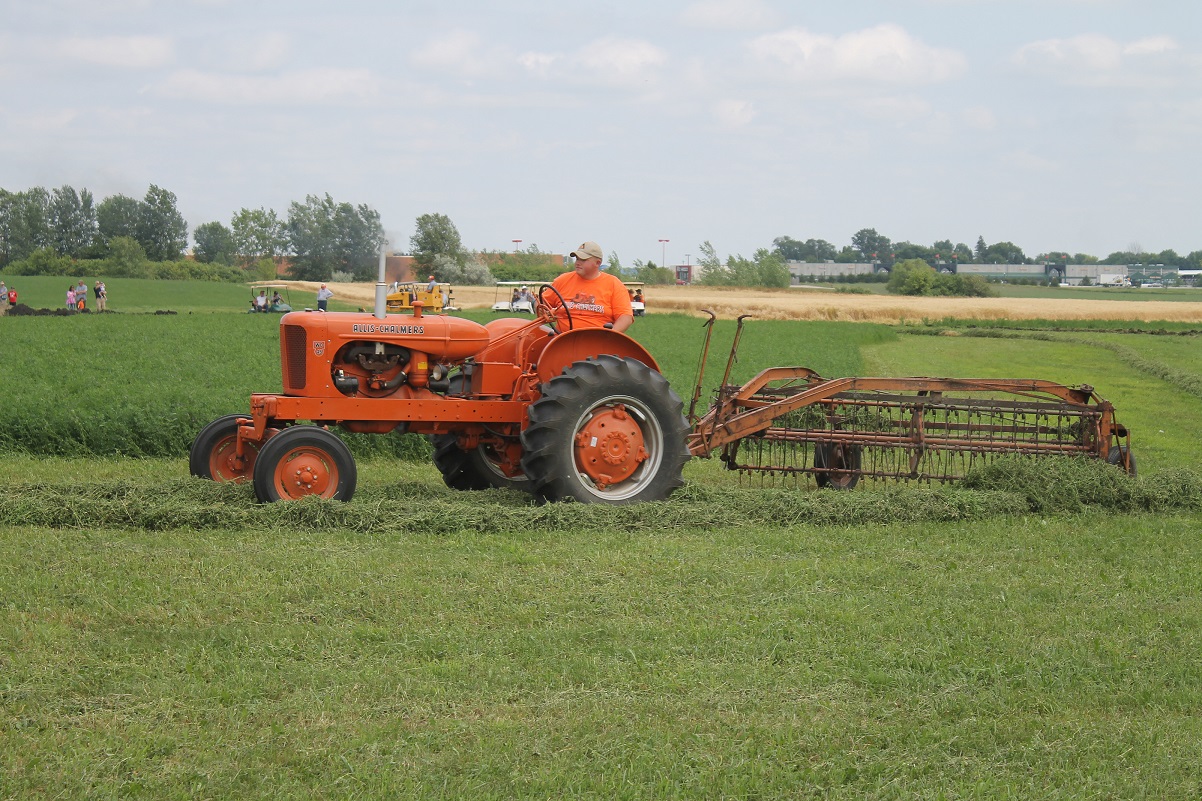 Field demos from last year's Orange Spectacular...
May 28 - Need an auctioneer? https://www.youtube.com/watch?v=ByK7kRR8hok
May 28 - Another tractor show in Minnesota!
May 25 - The Orange Spectacular is all about big AND little tractors
May 25 - Ever seen such a thing? Tom Foss, director of the Upper Midwest A-C Club.
Cream of Lutefish....must be a "delicacy"......
May 24 - Hurry, CHECK THIS OUT!!! http://smithsales.auctionflex.com/showlot.ap?co=11217&weid=57986&weiid=19781345&archive=n&keyword=Allis&lso=lotnumasc&pagenum=1&lang=En#images ALLIS CHALMERS 2000 4-BOTTOM PLOW WITH COULTERS, SEMI MOUNT, HYDRAULIC RESET...$124.00 now.
http://smithsales.auctionflex.com/showlot.ap?co=11217&weid=57986&weiid=19781413&archive=n&keyword=Allis&lso=lotnumasc&pagenum=1&lang=En Snap coupler disk
http://smithsales.auctionflex.com/showlot.ap?co=11217&weid=57986&weiid=19781470&archive=n&keyword=Allis&lso=lotnumasc&pagenum=1&lang=En ALLIS CHALMERS 3-BOTTOM PULL TYPE PLOW WITH COULTERS
http://smithsales.auctionflex.com/showlots.ap?co=11217&weid=57986&weiid=0&archive=n&keyword=Allis&lso=lotnumasc&pagenum=1&lang=En ALLIS CHALMERS TERRA TIGER WITH SACHS ENGINE, UNKNOWN HP, NO KEY NEEDED, LAST RAN 10 YEARS AGO
Auction ending the 26th!
May 21 - Last night, Bob and Joan Paulson, Matt Wosmek, Harlan Engelman and Randy Larson attended the 2015 Glencoe-Silver Lake FFA Award Banquet in Glencoe, MN. https://www.facebook.com/pages/Glencoe-Silver-Lake-FFA/116114325097657 and http://farmprogressamerica.com/video.aspx/ffa-chapter-tribute-glencoe-silver-lake-ffa-glencoe-minn-4-25-15-16-2644 The Upper Midwest A-C Club was awarded the "Outstanding Area Organization" from the FFA Chapter. The Upper Midwest A-C Club reaches out to the chapter, asking for assistance during the three (3) day show for set-up, clean-up, and tear-down. We have had a couple of the FFA volunteers help unload toy vendor trailers and help set-up their tables. Inturn, the club gives a donation to the G-SL FFA chapter. "We appreciate being recognized, by the Glencoe-Silver Lake FFA Chapter, in assisting the growth of this important vocational occupation. Thank you for your consideration!"
May 15 - 2015's Orange Spectacular is moving into the "electronic age". This year you will be able to access the show's "schedule of events" , the show ground's map, and the website by the use of "QR code" and your "smartphone" or iPhone. By scanning a QR code...such as (this QR code is not assigned to the Orange Spectacular.....this is just a SAMPLE of what is a QR code....
What is a QR code? QR is short for Quick Response (they can be read quickly by a cell phone). They are used to take a piece of information from a transitory media and put it in to your cell phone. You may soon see QR Codes in a magazine advertisement, on a billboard, a web page or even on someone's t-shirt. Once it is in your cell phone, it may give you details about that business (allowing users to search for nearby locations), or details about the person wearing the t-shirt, show you a URL which you can click to see a trailer for a movie, or it may give you a coupon which you can use in a local outlet.
Watch for the QR codes in the newsletter and show guide!!!!
May 15 - We need a story from YOU! Connie Reinert of Beyond Broken, editor of our show guide, says the following from an email...Here it is, that time again to work on the annual show guide. Just wanted to give you a heads up that the deadline for this year's book will be June 12.
We are looking for any interesting ideas for stories regarding the owners of the Models G-U-UC and M Crawler. Let me know if you have any suggestions.
Talk to you soon. Connie...PLEASE CONTACT CONNIE WITH YOUR STORY AT:
Connie Reinert
Cell (712) 260-0468
connie@beyond-broken.com
Come on...we know you have something to add to our show guide....DON'T be shy. Give us some stories. It will be shared with over 10,000 people as they read our show guide! PLEASE SHARE!!!!
May 15 - Tractor ride this year, on Friday night; from the Showgrounds and around Hutchinson. Director Bob Paulson, Tractor Ride Coodinator, can give you more information if you have any questions. bpaulson@orangespectacular.com or give Bob a call at (320) 327-2800. Yes, we will have people movers going on the trip for our guests who prefer to ride and not drive. This is such an exciting event to see so MANY guests enjoying themselves! Plan to ride along or bring a tractor and plan to attend our tractor ride, July 24th, 2015. Pray for a warm and dry evening...
May 15 - It is getting to that time of the year when our show schedules start to be filled. We are looking for more volunteers to sell raffle tickets...we are asking for people which can give Rhonda one (1) to two (2) hours on Friday, Saturday and Sunday... If interested in or have any type of a question, please call at (715) 723-1908. Your assistance is VERY MUCH appreciated!
May 13 - Does anyone know anyone who does micro-mini tractor pulling?
May 13 - This would be neat to have at our show! Anyone know of people who have such toys, if so, please let me
know. This would be a great attraction!
May 8th - If you are in the Eau Claire Chippewa Falls, Bloomer Wi. area next Saturday...come and ride with us!
May 3 - Check out the updated merchandise page....
May 3 - Check out Glenn Bridges' page....it is about the cotton stripper http://www.orangespectacular.com/bridgestokentucky.html "Thank you Glenn for your talent and information!!!!!"
April 3 - We would like our collectors know, we are looking for some of those new models for our show. Do you know anyone who could bring a 5000 series, 6000 series, 7000 series, and/or an 8000 series? Please let them know they are welcome.....we don't get those models coming in! Let's start....
February 28 - Austin Fredrick has posted information about the Allis-Chalmers fuel cell tractor...what a science accomplishment! Austin's article can be found at https://austinfrederick.wordpress.com/2015/02/28/allis-chalmers-fuel-cell-tractor/
Austin has attached a video of the tractor and its technology, too. https://www.youtube.com/watch?v=v9peJne24lM NICE JOB AUSTIN!!! Have you ever seen the fuel cell tractor??? If not, it is on display in Hutchinson, MN....per Austin, ...."After its tests were conducted, Allis-Chalmers donated the fuel cell tractor to the Smithsonian. The tractor is currently being loaned to the McLeod County Historical Society in Hutchinson, Minnesota, for display. If you attend the annual Orange Spectacular in that city, be sure to take a quick detour to see this piece of technological
history.
How about some 25th anniversary ideas and input....still looking for an Anniversay Committee to be put together and help me take care of special events to be done July 2016.


Febraury 15 - Look...Plan....Attend....
38th ANNUAL
PIERCE
OLD TIME
THRESHING BEE
Featuring Allis-Chalmers Tractors and Equipment
Saturday & Sunday - September 12 - 13, 2015
Pierce County Fairgrounds
Pierce, Nebraska
An Allis-Chalmers D14 will be a raffle tractor
For More Information Call:
Elwood & Marilyn Meier at 402-329-4245
Mike Kroupa at 402-329-6929


Febraury 5th - Just created a new page.....Bridges to Kentucky....Check out the sidebar of our website. We have a new author Glenn Bridges, who lives in Mt. Washington, Ky. (just south of Louisville) and has built Allis-Chalmers implements in 1/16 scale. He started August 8th, 1980 (his 26th b'day) and enjoys the hobby more than ever and have had several pieces the the custom built issues of "Toy Farmer". His museum consists of a few Brenneis, La Crosse, Advance-Rumely, Birdsell, Buda, Monarch and Gleaner pieces all scratch built plus several tractors, some 218 pieces /w/ 18 to go until the collection is finished. With his talent, I think he has only started..... http://orangespectacular.com/bridgestokentucky.html Thank you Glenn for your participation!

February 1st - Can you help locate this tractor???


February 1st - Where are they?? As the Upper Midwest A-C Club prepares to celebrate the 25th Anniversary of the Orange Spectacular, we are looking at special events (we need your ideas too). So to help celebrate this milestone, the club would like to find the winners of OR the present owner of our past raffle tractors. It will be quite a feat, but have as many if not all, of the past raffle tractors on the showgrounds on the 4th weekend of July 2016. We need your help....do you know the following winners or do you know where the following winners/tractors are?
Show of 1994 - The "B" raffle tractor was won by Bill Becker of Foristell, Missouri
Show of 1995 - 1944 "C" Allis-Chalmers - Ted Nichols of Elk River, MN. Was called by phone
Show of 1996 - CA Allis, Anton Peltzer of Ramsey, MN
Show of 1997 - Raffle tractor "G" – Ray and Lois Tuma, Lonsdale, MN
Show of 1999 - D- 12 – Glenn Sider, Canada
Show of 2000 - 1959 D-10 - Nancy Dobratz - Watertown, MN
Show of 2003 - WD 45 Diesel Tractor, Philip Lewis – Louisville, IL
Show of 2005 - AC D-17, Duane Campbell, Currie, MN
Show of 2007 - AC 1952 IB, Has been sold to Chuck Smith, Oelwien, IA
Show of 2009 - AC 1962 D-10 Series II, Douglas Anderson, Finland,MN
Show of 2010 - Series II, D-15, Brandon Bursack - Canby, MN
Show of 2011 - Series II, D-10, Jared Groth - Garber, IA
If you know any of the above posted winners OR where the past raffle tractors are...PLEASE, contact me as soon possible, so we can plan to coordinate to have these tractors on the grounds for display in 2016. Contact me by phone at (715) 723-1908 or at rlarson@orangespectacular.com . As for winners not posted, I have their contact information available. I plan to personally invite them to attend our 2016 show and bring their prized possessions, including the raffle tractor of that year. We appreciate your cooperation and assistance!

January 20 - Ladies....we have a quilt contest coming up! We will be featuring AND displaying the competing quilts at the 2016 (our 25th Anniversary) Orange Spectacular show. Intersted in making a quilt and being part of this exciting event? Please see the details on the side menu and click on the like "2016 Quilt Show and Rules". It is just not quilts...there are OTHER CATEGORIES, too!!!! Check it out!!!!!!!!!!!!!!!



2016 has become closer to becoming reality....July 2016 is the Orange Specatacular's 25th Anniversary....Your board of directors wants to make this 25th show to be a real milestone!!!! Can you help with making the 25th a huge success? Let me know if you could help take on a couple of activities/ideas for coordination? We are looking for an Anniversary Committee to come to together, come up with ideas, designate respondsibilites to other assistants, etc... Communication with this committee can be done with email and phone calls....I would be MORE THAN HAPPY to assist the Anniversary Committee in any guidance....we are only a 1 1/2 years away....